Your Photos as Canvas Prints
Best Prices in the UK - Fast Delivery Times
Highest Quality Canvas Prints
Free Hanging Kit Included
3 Day Mainland UK Delivery
Free Image Editing Service
Stretched on Pine Wood Frames
Next Day Delivery Possible
* *Next Day Delivery Available on order placed by 12:00 pm Monday-Thursday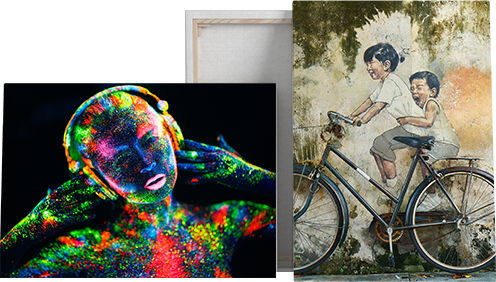 We Will Brighten Up Your Walls!
Why opt for "Printing Box"?
Money Back Guarantee
We offer a money-back guarantee to our clients.
QUALITY
We Offer Only the Finest Quality Canvases
BEST PRICES
We offer the most competitive prices in the UK
CUSTOMER SUPPORT
We ensure you receive timely & efficient support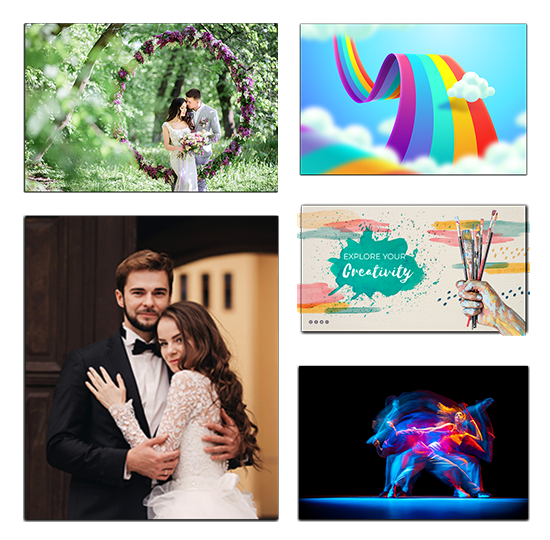 Why Choose Printing Box Photo Canvas Prints?
We use the highest quality 320 GSM canvas with state-of-the-art printing technology. The Canvas prints are stretched on 100% Solid Pine Wood Frames, ensuring long-term durability.

With Printing Box, you get ready to hang premium canvas prints at discounted prices, available in dozens of different sizes and styles. You can even create a custom-sized canvas photo print or have your picture printed on a large canvas. Our products are eco-friendly and created from renewable materials.

Choose different colour effects and picture orientations, including square, rectangle, and panoramic. Whether you want to split a single image onto multiple canvases, or design multi-photo canvas prints, we have the options available.

If your uploaded images need improvement, our experts are here to help you make any enhancement required before printing the photos on canvas, free of cost. Our products are eco-friendly and created from renewable materials.
Popular Sizes
---

20"X20" Canvas Print

---

30"x20" canvas print

---

40"x20" canvas print

---

58"x36" canvas print

What our Customers have to say about us

Style and Sizes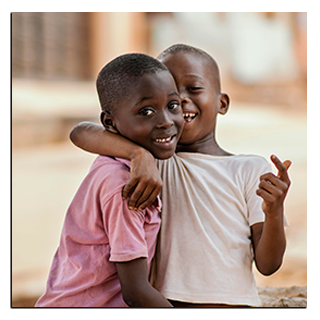 Square
canvas prints
Price From
£11.99
Find below all the sizes and prices we offer in square.
---
---
---
---
---
---
---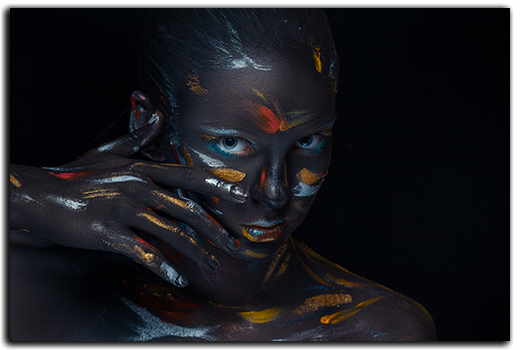 Rectangle
canvas prints
Price From
£16.31
Find below all the sizes and prices we offer in square.
---
---
---
---
---
---
---
---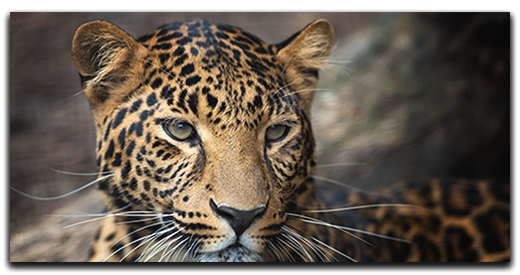 Panoramic
canvas prints
Price From
£16.88
Find below all the sizes and prices we offer in square.
---
---
---
---
---
---
---
---
Excellent Image Results
Our canvas prints produce exceptionally sharp results, better than the usual run-of-the-mill options. They have a distinct, radiant appearance that is hard to find with other traditional options.
Canvas prints are also great for black and white prints because the material's texture complements the colour scheme.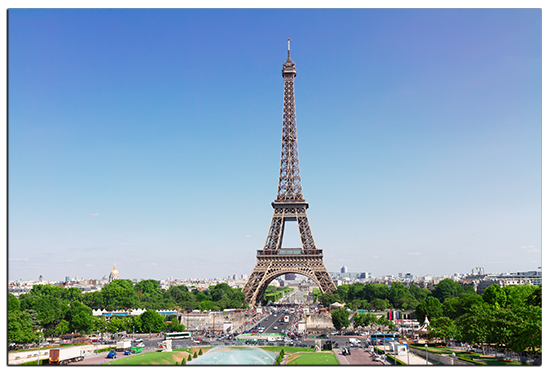 Our Canvas Prints Last for Ages
Not just photos, our canvas prints are suitable for all types of images and are long-lasting. They easily outlast commonly used alternatives such as poster prints.
Once canvas coating is applied, the photo canvas prints can last for decades and are minimally affected by weather conditions. Whether the canvas prints are in the direct path of sunlight or exposed to high moisture levels, they remain largely unaffected.
Easy to Clean
If you're worried that cleaning the canvas print will damage it like, you got that wrong. You can easily clean the surface of the canvases with a moist washcloth and remove all the dirt every once in a while.
Just try to avoid stains like grease and coffee. Though, even if you spill coffee or there is grime on your canvas photo print, using some good ol' home remedies can get the job done.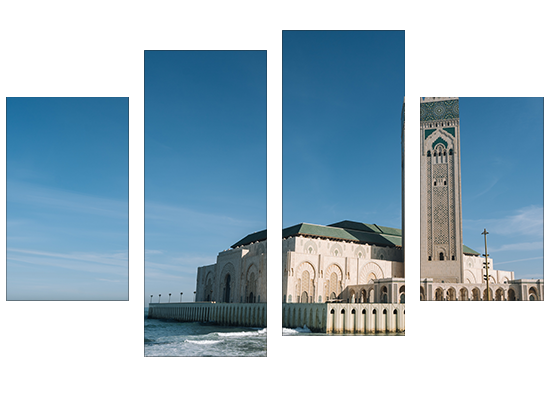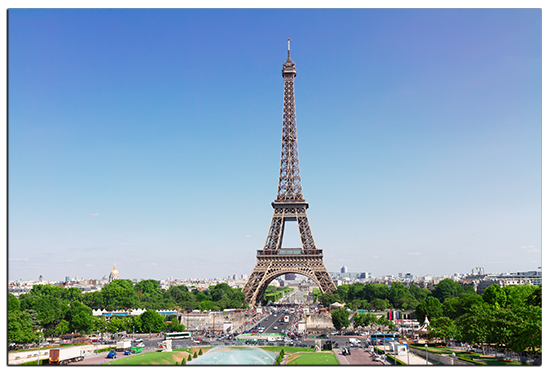 Flexible Options
It is possible to have an image on a single canvas, multiple canvases, or even several images on the same canvas. Such flexibility is possible because of options like a single canvas print, split canvases, and canvas collages.
You can even have different sizes, orientations, colour effects, and much more with our photo canvas prints. It's quite an all-round option for your pictures.
Cost Effective
Along with all the benefits, you get pictures on your walls without spending a fortune. Our service enables you to get photos printed on canvas at affordable prices in the UK.
You also do not need to spend a penny on putting them on the wall since our canvas photo prints come stretched and have a hanging kit with them — a perfect solution for your interior décor on a budget.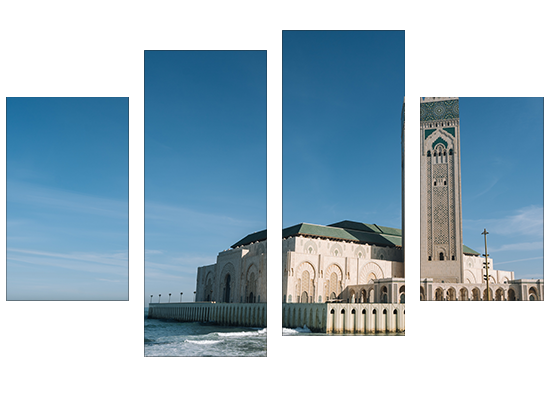 Printing Box Photo Canvas Prints Features
From premium canvas quality to image enhancement service, here are some of the primary features and benefits of Printing Box Canvas Printing service.

Free Image Editing
We ensure your uploaded photos perfectly fit the canvas size of your choice. You just have to upload the image, and we will make the necessary adjustments.

Image Enhancment
Our colour experts ensure your images are enhanced if required. If you have uploaded a low-resolution image, it will be fixed for optimal quality. However, if they cannot be enhanced for any reason, we will reach out to you right away.

Canvas Quality and Printing
Our finest quality 320 GSM canvases are made of 100% cotton. The higher cotton density ensures that the canvases offer fantastic prints and last longer.

Best Price Canvases
We offer the most competitive prices to our valued customers, starting from £11.99. Our low prices allow you to decorate your home on a budget!

Tons of Design Options
You can design your canvases in a jiffy. There are lots of options like different sizes, wrap options, and colour styles to choose from.

Always Ready to Help
If you need any kind of assistance or support, we are more than happy to help. Just email your queries to support@printingbox.co.uk or connect with us on Whatsapp.
We do not recommend using low-resolution images since they generally result in poor-quality prints. It's best to print high-resolution images on canvas.
If you upload a low-resolution photo, our experts try to fix it. We will email you immediately if the photos do not meet our standards, even after correction.
Proper care of canvas prints is necessary to ensure their durability. It would be best if you wiped off any dust once or twice a week. Make sure there is no grime build-up as it damages the surface. Try to keep the canvas away from moisture and sunlight.
Canvas prints can last a lifetime if properly cared for.
Our canvas prints come with a free hanging kit. Photo canvases are generally stretched over wooden bars, allowing you to easily hang the canvas print.
We use the finest pine wood bars for stretching the canvases. Unless you order a rolled canvas, all our prints are stretched and ready to hang.
You can order custom-sized photo canvas prints between 6" and 40" in height and width. There are also dozens of pre-set sizes that you can choose from.
It depends on the printing technology used. We use the best technology to ensure the colours do not lose their sharpness. Our experts make certain that you get the most pleasing results and that photos are up to the required standard.
Yes, you can easily have photos taken from your iPhone printed on a canvas. Just upload the photo from your iPhone , design your canvas, and order with ease. It's as simple as that.
Yes, you can. Simply upload your photo and select the black and white option to give your picture a classic touch. You can choose from some colour effect options as well.
You cannot use a physical photo for canvas printing. However, you can always scan the photo and use the scanned image. If you're unsure how to do it, you can take it to a photo lab near you for help.
An image should be at least 150 DPI to allow a good quality print. If you're uncertain about the photo quality, you can reach out to us, and one of our experts will happily guide you on the matter.
Canvas printing results are high-quality and look like usual photos.
In fact, in the case of larger prints, the results are better compared to printed photos. The reason is that the nature of the canvas fabric helps mask any image degradation caused by image enlargement.
Pixelated images on a canvas are a result of a poor-quality photo. You can lower the risk by up-scaling the photo using an image upscaler.
Our experts ensure that we only print photos that meet a minimum standard to ensure we only offer high-quality canvas prints.
Yes, you can make a collage of photos on a canvas. It would help if you chose a large-sized canvas, so the images are clear. You can make a photo collage online and upload it for us to print on canvas.
Storing a photo canvas is pretty simple. Place them in a box upright, away from moisture and sun exposure. The canvases should also be kept away from dust.
You should take them out once in a while from the storage and remove any dust that may have entered the container. Make sure that you also check for moisture or any other kind of damage in the storage.
Copyright © 2022 PrintingBox. All rights reserved.